Growing is one, selling is two
WWe are Agro Care and we are a member of Cooperative Harvest House U.A.
Harvest House is an international organisation of enthusiastic and committed growers. It is one of the largest producer organisations in fruit vegetables in the Netherlands with a wide range of tomatoes, peppers and cucumbers. An increasing portion of these are organic. Harvest House B.V. sells the products of its members..
We grow high-quality fruit vegetables in an innovative and sustainable manner. And together with the Harvest House chain partners, we bring them from the greenhouse to the consumer. We are true doers. We do it right, we just do it, we do it our own way and, above all, we do it together. Because together, we achieve more.
Together we are building a food chain that is relevant in the world. Because we believe that everyone in the world should have access to healthy, nutritious and delicious food.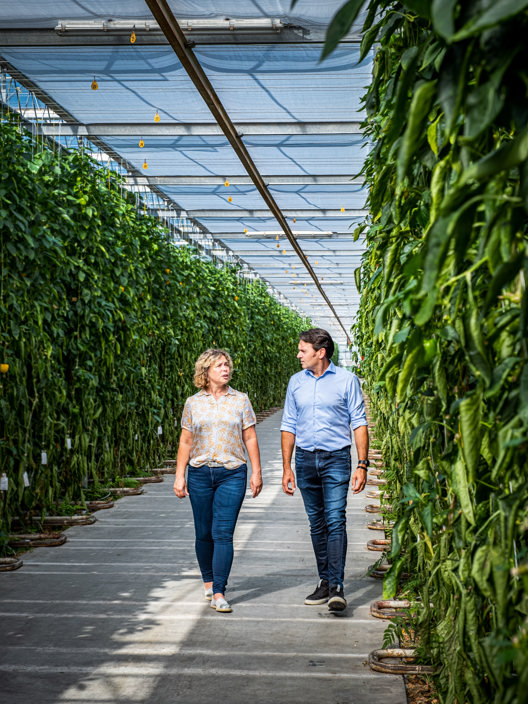 Leaders of the pack
Greatly simplifying a labour-intensive process through close cooperation: this is the formula of Greenpack, a packaging company owned by four large growers. Agro Care is one of the initiators. Together we work every day on the flexible and efficient packaging of our tomatoes: 100 million kilos per year, divided over 250 million packages in an area of 40 thousand square metres with offices in Maasdijk and Poland..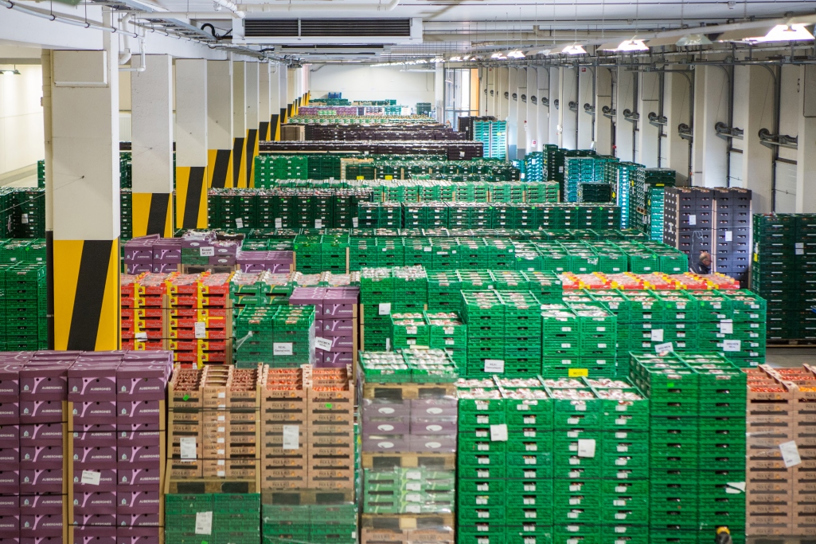 Utilising 100% of the product
Tomato Blend is an ideal kickstarter for a wide variety of recipes, from pizza to pasta. At Greenblend, we make that base using only natural ingredients. Residual streams from Agro Care are upgraded here to a high-quality ingredient for buyers in industry and foodservice. The sale of Greenblend products is also in the hands of Harvest House..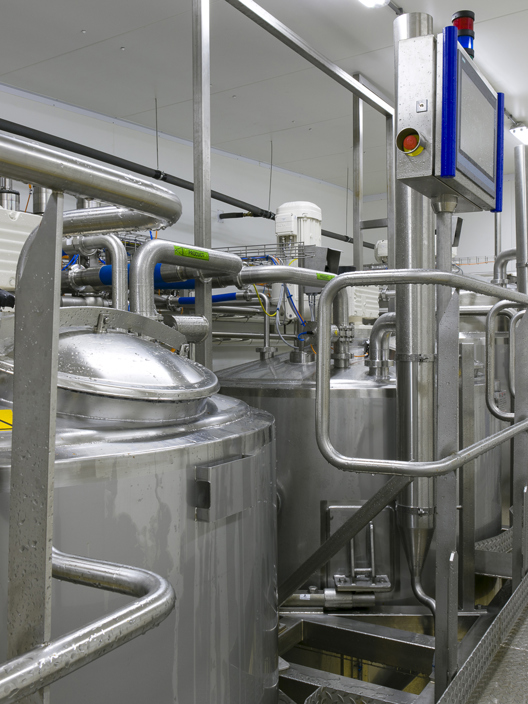 Because production never stops
Much in the Agro Care companies is automated. Where we still need hands, they are those of NL Jobs. Together with other Westland cultivation companies, Agro Care is the initiator of this temporary employment organisation, specialised in greenhouse horticulture. Employees from all European countries roll up their sleeves every day for all the work in the operation.
Housing temporary workers in a responsible manner
Temporary workers from Eastern European countries who come to the Netherlands to work in the greenhouses deserve decent housing. NL Realty takes care of that and works closely with NL Jobs. NL Realty has a large number of housing options and coordinates all the services necessary for workers to live hygienically and responsibly in the immediate vicinity of their work.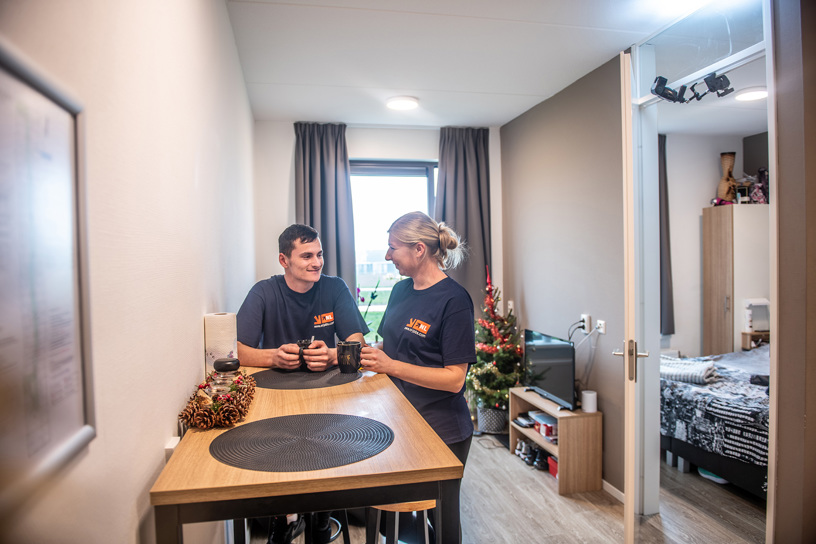 Smarter use of labour and production
In a large-scale company like Agro Care, 'big data' is also 'big business'. From that multitude of data we extract essential information to optimise the work and production processes. It is work we are happy to leave to Nitea, an IT company that focuses solely on greenhouse horticulture. With continuous innovation in the field of automation we significantly increase efficiency.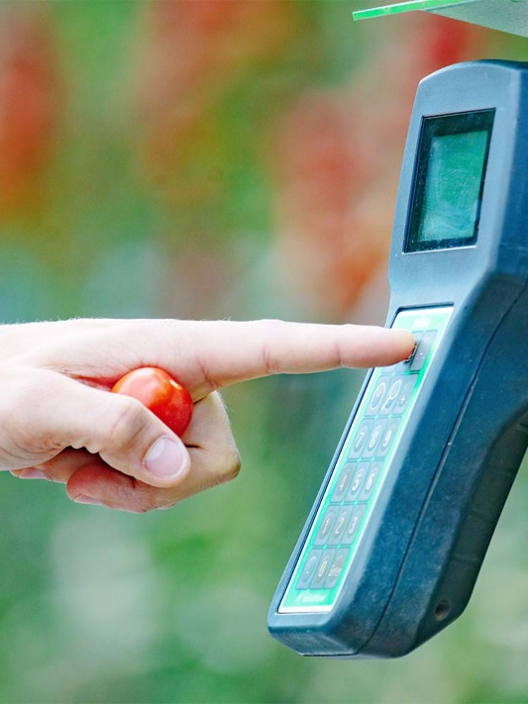 Working on the tomato of tomorrow
Taste, firmness, shelf life: essential aspects of the tomato that can still be further perfected. Hand in hand with a breeder like Axia, we are working on the tomato varieties of tomorrow. New varieties are constantly coming to light under conditioned circumstances. And only those varieties that meet our high standards end up in the Agro Care greenhouses.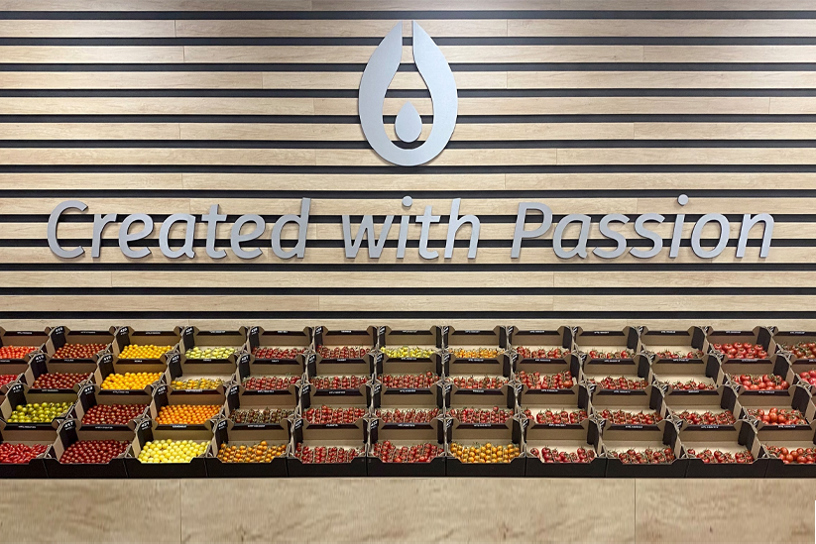 Sustainable use of energy
ECW stands for Energie Combinatie Wieringermeer (Energy Combination Wieringermeer). ECW Energy, as grid manager, energy producer and trader, is closely involved in the geothermal network that Agro Care uses in the Wieringermeer. Other horticultural locations in the Agriport area are also connected to the network that supplies sustainable heat.